About
---
Join us for the Private Credit Forum in Toronto
Assumption of Risk
An inherent risk of exposure to COVID-19 exists in any public place where people are present. By attending this event, you agree to be voluntarily bound to our Assumption of Risk terms, which can be found here.
Become an Attendee                   Become a Sponsor
Advisory Board
---
George Zhu, Manager, Fixed Income, Alberta Investment Management Corp
Lauren Fradgley, Director, BCI
David Colla, Managing Director, Head of Americas Leveraged Finance, CPPIB
Andrew Edgell, Senior Managing Director & Global Head of Credit Investments, CPPIB
Jennifer Hartviksen, Managing Director of Global Credit, Investment Management Corporation of Ontario 
Fernando Martinez, Portfolio Manager, Global Credit, Investment Management Corporation of Ontario 
Aiman El-Nahas, Senior Portfolio Manager - Global Credit, Ontario Power Generation
Francois Rozon, Vice President, Credit & Private Investment Risk, PSP Investments
Helen Pham, Portfolio Manager - Private Markets, Toronto Transit Commission Pension Plan
Debora Green, Investment Officer III, California State Teachers' Retirement System
Ping Zhu, Portfolio Manager – Credit, Johnson & Johnson
Mike Fang, Senior Portfolio Manager - Private Credit, Maryland State Retirement Agency
Phil Titolo, Portfolio Manager, MassMutual
Adam Kobor, Managing Director of Investments, New York University
Tina Suo, Head of Alternative Credit, NYC Retirement System
Sponsors
---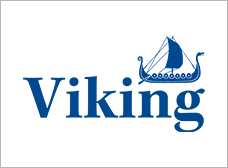 Registration
---
Participation is strictly limited to qualified executives; Once registered, a member of the Institutional Investor team will be in touch to confirm attendance. Due to capacity restraints, all registrations will be accepted on a first come first serve basis.
Contact
---
For asset managers interested in participating, please contact:
Eleanor Dixson-Hobbs
Senior Executive Director
eleanor.dixsonhobbs@institutionalinvestor.com
(212) 224-3163
For asset allocators looking for further information, please contact:
Arch Kapur
Executive Director, Investor Relations
akapur@institutionalinvestor.com
(212) 224-3639