About
---
The Alternative Investor Institute (AII) is a private membership organization for alternative investment management executives responsible for overseeing institutional business development. Members of the institute come together with the institutional clients and prospects they serve in exclusive settings that foster idea exchange while working to achieve common goals. Our aim is simple: we want to help investors make better decisions by putting them in touch with the best investment thinking in the business! 

Devised by investors for investors, the agenda for each investor meeting draws heavily on current, best-practices presented by investors. Through thought-leadership roundtable discussions and customized research, AII drives innovation for the future of the investment management industry. By providing exclusive opportunities to interact with thought leaders in the field via structured meetings and by issuing on-trend, insightful reports and research, the Alternative Investor Institute (AII):
Helps members strengthen and build relationships with senior representatives of major North American Pension Funds, Endowments, Foundations, Insurance Funds, and Investment Consultancies.
Educates pension plan sponsors and senior fund executives on the opportunities, strategies, and challenges of active investing.
Keeps members and institutional investors apprised of important issues and developments affecting investment decisions.
Enables members to freely exchange ideas and experiences, helping them better serve and respond to their institutional clients and prospects.
Please contact your II relationship manager for more information.
Senior Advisor
---
On November 2022, industry veteran Cynthia Steer was appointed senior adviser of both the Institutional Investor Institute (III) and Alternative Investor Institute (AII).
Steer bring deep and expansive knowledge of the asset management business to III and AII, as well as a broad range of well-established connections at insurance funds, corporate plans, endowments, and foundations. As the world enters the post-pandemic economy and companies embrace in-person conferences with more regularity, the appointment represent Institutional Investor's commitment to step up its role as the industry leader in bringing differentiated insights and powerful connections to members.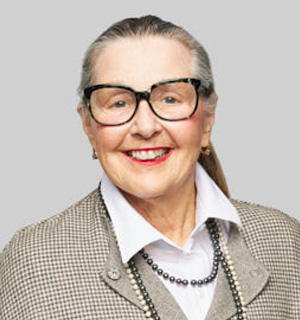 Cynthia Steer  
Cynthia is Director and Investment Chair, at MissionSquare Retirement, a non-profit institution serving essential workers. She also serves as a Director of Xponance, a diverse manager focused on emerging managers in both public and private markets. Currently, she is a member of the investment committees at The Hartford Foundation and the Community Foundation for Greater New Haven. Previously she served as Executive Vice President, Head of Manager Research, Performance Analytics, and Investment Solutions at BNYMellon Investment Management as well as chief strategist at Rogerscasey.
2024 Advisory Board
---
Our endeavor is to create a forward-looking Advisory Board of well-regarded industry experts who can help us build the improved value proposition for the membership, one even more centered around the needs and priorities of our member firms amid a changing macro environment.
Advisory Board member tenure extends over the course of 12 months. The advisory board will convene both in-person around events and virtually every quarter. The aim of the board is to provide the AII team with expert industry insight and knowledge, which will be used for our programs and will help us improve the value we provide the AII community.
Ria Nova
Partner, Client and Product Solutions
Apollo Global Management
Dane Fraser
Managing Director
Balyasny Asset Management
Frank Jordan
Partner, Head of Client Partnership Group
Crestline Investors Inc
Tyler Poniatowski
Co-Head of Sales and Relationship Management
The D. E. Shaw Group
Jason Filiberti
Senior Managing Director, Head of Institutional Business Development
Kayne Anderson Capital Advisors, L.P.
David Stewart
Head of US Sales
Man Investments Inc.
Jennifer Lundmark
Global Head of Distribution, Private Markets
Manulife Investment Management
Dimitrios N. Stathopoulos
Senior Managing Director, Head of Americas Institutional Advisory Services
Nuveen
Michael Chandra
Managing Director, Head of U.S. Public Client Practice
PIMCO
Maggie Gresio
Managing Director and Head of the Client Partner Group
Sculptor Capital Management
Brett Hickey
Founder & CEO
Star Mountain Capital LLC
David Cohen
Global Head of Investor Relations
Two Sigma
Russ Andrews
Partner
Waterfall Asset Management